Following the final match of the 2018 FIFA World Cup, FIFA noted with satisfaction that the use of Video Assistant Referees (VARs) had a positive effect on refereeing, and that this system was universally accepted by players, coaches, fans and the media. However, during the tournament there were enough disputable moments in which the referees refused to resort to VAR, influencing the final result. So, let's get this sorted out: whether VAR revolution in world football is gathering pace.
What is VAR? Background
Human errors were part of football for decades. Starting from Diego Maradona's Hand of God and ending with a bunch of controversial episodes in matches of all levels: penalties and free kicks awarded after referee's mistakes; goals wrongly ruled out for offside; undeserved red cards and so on.
It is understood, the referees are not androids, but ordinary people who can make mistakes, but you should understand the fans, for whom it is frustrating to see how their team loses due to wrong decision of the referee. That is why talks about biased judging appear, in other words: absolutely everything is bought and sold in this world.
Supporters of fair play usually use hockey as an example, where the video replay system was used for a long time, in order to resolve disputable situations. Skeptics say that football will lose its dynamism due to the large pauses for viewing video replays. In general, fairness on the one hand, and entertainment on the other.
Finally, FIFA decided to use the VAR at its flagship competition – the 2018 FIFA World Cup Russia. According to FIFA, this decision should raise the standards of refereeing and have a crucial role for sport No. 1.
How does VAR work?
According to the Laws of the Game by the International Football Association Board (IFAB), there are four types of calls that would be open to VAR review: goals and whether there was a violation during the attacking phase of play; penalty decisions (other fouls are not reviewable); direct red card decisions (second yellow cards are not reviewable); mistaken identity in awarding a red or yellow card.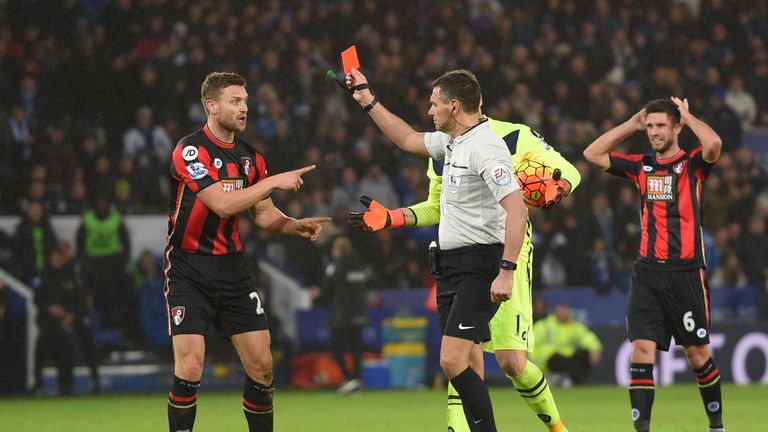 According to VAR refereeing Project Leader Roberto Rosetti, VAR does not decide cases, it only "recommends an on-field review." The referee is the only one who can make decisions. The final decision is still made by the referee.
At the 2018 FIFA World Cup Russia 22 goals were scored from 29 awarded penalty spot kick, most of which were awarded with the help of VAR. Optimists say that without using the system, these episodes would have remained unpunished. On the other hand, there were a sufficient number of controversial episodes are, when the referees refused to use the VAR, in cases when it was obviously.
In Group E football match between Serbia and Switzerland two Swiss defenders wrestled Serbian striker Mitrovic but VAR denied what appeared a blatant penalty:
In the last-16 match Colombia v England referee refused to use VAR and gave penalty:
In fine
So, to date, VAR looks like a half solution. If we interpret the "clear error" more extensively, then from the point of view of fairness other episodes must also fit under it. Optimists say that the VAR could completely eliminate the possibility of human error. But, at the same time, the use of VAR remains reliant on the referee's discretion. Supporters of the conspiracy theory will find in this obvious evidence of influence on the games results.
The next milestone in the implementation of VAR into football should become: free access to negotiations between VAR arbitrators and referee, and a more enhanced concept of the "clear error".